Our Quality
---
WE EARN OUR CUSTOMERS' TRUST FOUR STEPS AT A TIME.
Step One: Raw Material Sourcing.
We travel the world to inspect our suppliers' facilities and processes to ensure the highest quality natural ingredients are harvested and handled to protect key essential nutrients. Then, we verify each ingredient's true beneficial potential.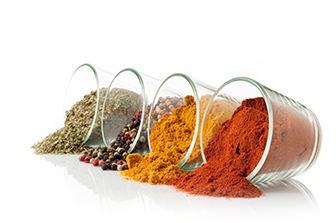 Step Two: Formulate for efficacy.
Our staff science team formulates our products with a relentless commitment to ingredient purity and potency. That's why our customers trust Nature's Sunshine natural products to deliver proven, repeatable results.
Our Essential Oil SureSource Guarantee
Essential oils are most effective when in their authentic, natural state. When NSP began offering essential oils more than 15 years ago, we discovered many competitive oils on the market had been altered, standardized and enhanced for flavor, fragrance and economic advantage. Nature's Sunshine raised the bar. We guaranteed that our oils were 100% authentic.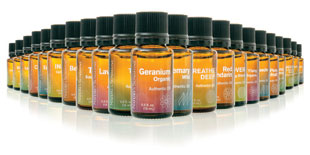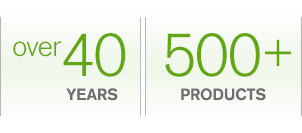 Step Three: In-house manufacturing.
We make and package Nature's Sunshine products in our own facility, under conditions and guidelines that meet the most stringent global regulations.
Step Four: Testing from start to finish.
Some might think it's obsessive to conduct over six hundred tests on Nature's Sunshine products. We agree. We are absolutely obsessed with creating high quality products of unmatched potency, consistency and purity. That's the care we've taken for the past forty-two years, and the care we will continue to take.
So when we ship millions of products to people around the world, each customer can use each results oriented product with confidence and trust in the pure, potent, proven formulas created by us… the obsessive perfectionists at Nature's Sunshine.
NSF Certification
NSF International, a non-profit, non-governmental organization and world leader in standards development and product certification, presented Nature's Sunshine with the NSF Good Manufacturing Certification.

NSF is a leading, third-party auditor of companies involved in the health and public safety sectors. Their certification of our manufacturing facility means we passed an extensive audit by NSF staff, including an examination of production equipment and a thorough evaluation of our policies and procedures and our manufacturing processes.

---
Tour our state-of-the-art testing labs and manufacturing facility.