Celebrating 45 Years
Utah Governor Gary R. Herbert, United States Senator Orrin Hatch, Utah Attorney General Sean D. Reyes and Loren Israelsen, Founder and President of the United Natural Products Alliance, helped Nature's Sunshine celebrate its 45th anniversary by speaking at an exclusive reception the morning of April 11, 2017 at the company's corporate headquarters in Lehi, Utah. Company founders, executives, top distributors and business associates attended the festivities and helped commemorate the event.
Our guest speakers highlighted the Hughes family for their vision and dedication to creating an industry-leading, global company that helps bring health and wellness to world. They praised Nature's Sunshine for the quality of its workforce and expressed their confidence in the future of both the company and the industry.
Nature's Sunshine Chairman and CEO Gregory L. Probert, also announced that Nature's Sunshine had been recognized by Interactive Health as one of America's Healthiest Companies for a record 10th consecutive year. Nature's Sunshine is the only company to receive this award each year it has been given.
Multiple local and industry media outlets covered the event. Read Highlights of the coverage (PDF)
Our History 45 YEARS AGO

Gene and Kristine Hughes became herbal pioneers, planting the seeds that became Nature's Sunshine. Plagued with a nagging stomach condition, Gene started taking cayenne pepper at the suggestion of a friend. While the herb provided relief, it was difficult to ingest cayenne pepper by the spoonful.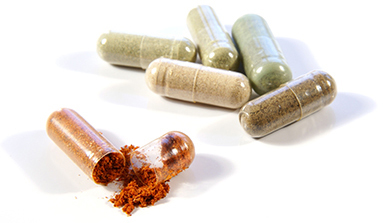 His wife, Kristine, suggested putting the powder into capsules. It was a revolutionary idea—delivering the benefits of herbs through encapsulation. Since becoming the first company to encapsulate herbs in 1972, Nature's Sunshine has grown from a small, family-owned business to one of the leading health and wellness companies in the world.